Discover how a personal relationship with your pharmacist can improve your overall health outcome
The Pharmacists at The Pill DRx want to partner with you and your healthcare team to provide a customized plan that will align with the management of your overall health through medication management and lifestyle changes.
Dr. Angela Martin is the owner/founder of The Pill DRx. As a registered pharmacist who has worked in healthcare for over 21 years, she has had an opportunity to work in various practice areas as well as speak on a variety of platforms engaging other healthcare professionals and patients on ways to reduce variations in care while increasing the quality and affordability that will ultimately deliver better health outcomes.  
Originally from Louisiana, Angela now resides in Richmond, VA.  She holds a Bachelor's degree in Chemistry from Louisiana Tech University and a Doctor of Pharmacy degree from Xavier University of Louisiana.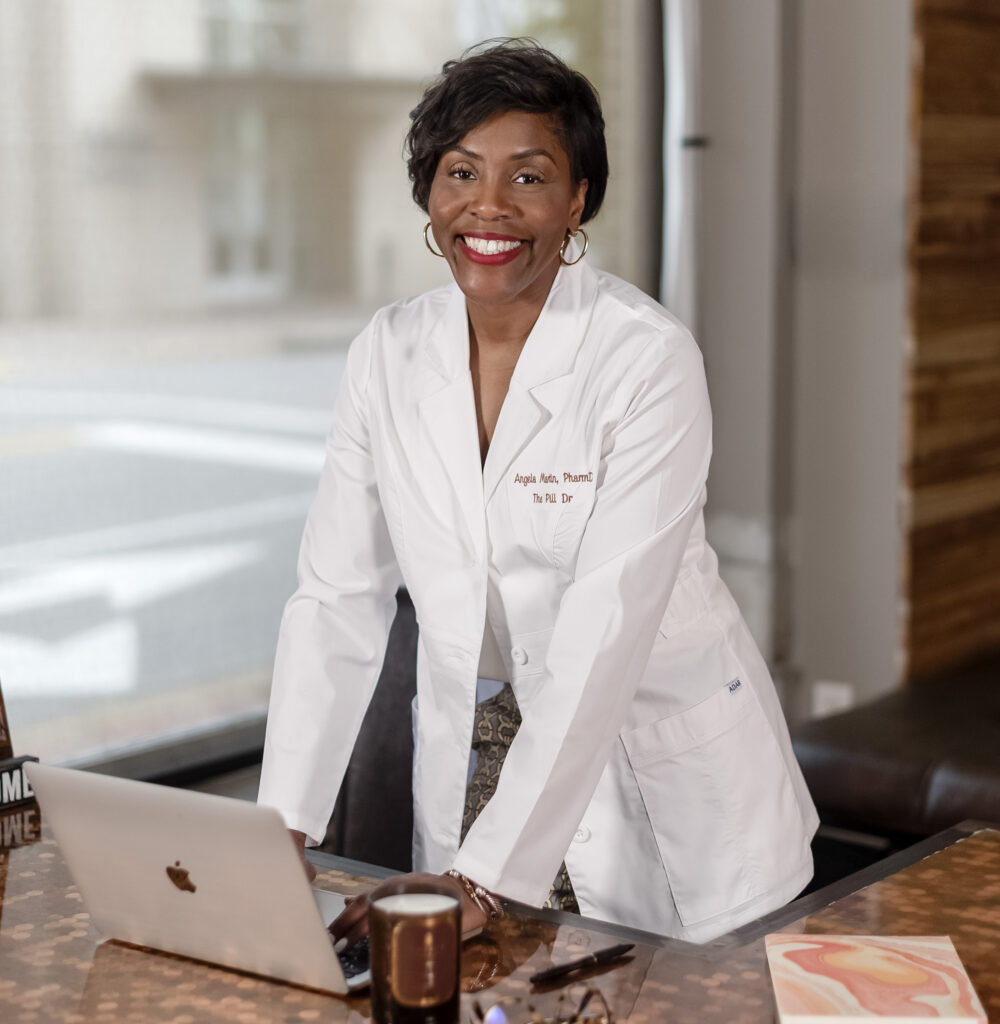 Preparing for an appointment? Grab my free appointment preparation checklist